Compassionate Support And Expert Guidance For Your Family Through The Sacred Journey Of Aging And End Of Life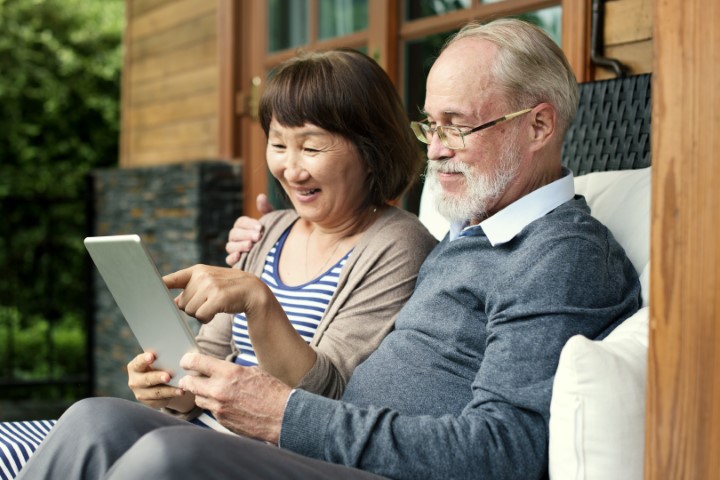 We believe that every life matters and is worthy of validation. We assess and provide input to ensure quality of life until the last breath. We affirm that every person is a culmination of their life's experiences and not just the place in which they find themselves. We minimize the stressors of the senior years.
Let us solve your elder care needs. Meet with an elder care specialist today!
Are You Living Your Best Life Today?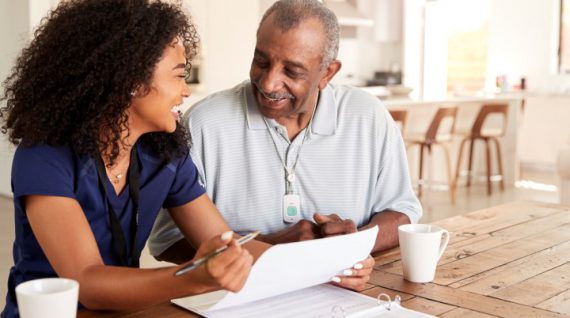 You Are Not Alone Elder Care Companions are specifically trained to provide holistic (physical, emotional, and spiritual) care for the elderly. We will care for your aging senior by simply being a companion through the aging process. We also provide ongoing support to both the patient and family.
As we all know, caring for an aging loved one, especially a parent who has…
Family dynamics can have a significant effect on aging caregiving. There are so many different…
Adrian Allotey is the MORE that you have been looking for when it comes to…
How to Live Your Best Life While Facing End of Life" with Doula Adrian Allotey. The summit and session was on March 22, 2021. Death always seems so difficult to talk about. I had a family member that would not, under any circumstances, discuss anything that combined her and death. You can't imagine the challenges our family experienced once she peacefully died in hospice. Adrian's session allowed participants to begin normalizing discussions on death, provided options during and after life care, and modeled best practices in how to approach end of life decisions. She made it clear that acting sooner, rather than later, would get a much more favorable end of life experience, which we totally agree with. This is information that most mainstream Americans either don't have access to or don't know they need. Showcasing this topic in the Leverage Your Life Summit , was the first step in assisting our 'sandwich' generation, and in helping elderly family members transition comfortably into those last stages of life.
The quality of elderly care that Adrian provides for my dad is exceptional. I believe that some people work because it is just a job, while others work out of their passion. Adrian works out of her passion to care for and be present with my dad. My husband and I are my father's primary caregiver. My father had three strokes two years ago and requires a lot of day-to-day care to ensure that he has a good quality of life. Lately, my husband and I began to feel overwhelmed with taking so many days
The care Adrian gave my father was excellent! She took care of him physically and emotionally. He used to say she's the best aide he ever had, and she really knows how to give a great bath. Adrian goes above and beyond with the level of care she gives and we are forever grateful!
Adrian is an excellent caregiver! She took care of my father's physical and emotional needs. She is deeply caring and was an excellent communicator with my dad and our family. I am forever grateful for her help and would definitely recommend her to anyone! Adrian is the most caring and responsible caregiver we had for my dad. She was able to handle all of his physical care, and she took time to talk with him each visit. She brightened his day, and we are so grateful for the loving care she gave my dad.
Working for You Are Not Alone Elderly Care is very rewarding. I get to provide genuine care to the elderly. My position allows me to treat them like a loving family member and to care for their needs whether by doing games, activities, light duties, personal care, preparing meals or just being a listening ear to their family stories. What a Great Feeling!! I am able to help the primary care givers to alleviate some of their stress.
Adrian has been a blessing for my family. Her concern and warmth are a light of joy for my developmentally disabled sister who talks about Adrian's visits for days! We are so grateful for Adrian and cannot say enough good things about this very special person!
She is a very beautiful woman who works as a companion to the elderly, and as an end of life doula: a calling that is truly noble and special. It is said that to hold a loving space for someone at their transition is an honor, a privilege and filled with grace; Adrian considers this to be so. The yogis tell us that the thoughts we hold as we leave our bodies have much to do with the journey beyond; to have someone like Adrian sit beside you or your loved one, taking care of the body and maintaining a loving place in the mind and heart is a gift for both you and them.
I recommend Adrian! Knowledgeable and Compassionate.
Adrian has been a life savor to my parents as well as to my brothers and sisters. Her kindness and compassion are outstanding, she has such a gentle soul and looks after my parents like a member of our family. She is respectful of their privacy and we trust her with caring for our parents. We couldn't survive without her !!!
Adrian is very attentive to my mother who has dementia! She talked, and played board games with her, and asked about family, helping my mother with her memory and encouraging her! She is friendly and kind, and helps my mother with physical help! I give her 5 stars!
As an employee of YANAEC, I have witnessed firsthand the compassion, dedication and commitment that the company has to serving the needs of the elder population. The patience, gentleness and specialized care that is provided by YANAEC's highly-trained and qualified staff, creates an atmosphere of safety, respect and comfort. You will have peace of mind knowing that you or your loved one(s) are in capable and loving hands.
It is a peace of mind when you hire a company that cares for your loved one as their own. YANAEC and their team love my 81 year old aunt and are sympathetic in her care especially that she is suffering Alzheimers. I would recommend them in a heartbeat.
Adrian came into our lives when we really needed help caring for our mother who was dying of cancer and at home on hospice. Not only did she help us with home health care she is knowledgeable about the death process and was reassuring to us throughout. She came over right away and got started offering us assistance. She is generous, kind and caring and really knew what to do to help the difficult situation be less stressful. Her co-workers are also caring and knowledgeable and we appreciated the help they also offered. Adrian made a truly traumatic experience manageable for my mom and for us too. Thank you Adrian.
Adrian is an angel among us. I became aware of Care.com from a co-worker who had hired a caregiver for her elderly mother. Going through the applicants profiles, Adrian's stood out for two reasons: her kind and smiling face, as well as the proximity to my parents. She has been a blessing from day one. Conscientious, kind, communicative, helpful, authentic, caring, and dedicated are just a few of the adjectives to describe Adrian. After only two weeks, she feels like a beloved family friend. We are grateful and blessed to have her in my parents lives.
Adrian is an extremely passionate, knowledgeable, supportive, compassionate and just all around wonderful person. She caters her services to the individual need of her clients. You Are Not Alone Eldercare services is a unique and beautiful service for loved ones and their families.
Adrian is so passionate about what she does as a caregiver! My sister and I knew from our first conversation with her that she would be just like another member of our family - someone who would engage our loved one the same way that we do and be a comforting, familiar presence right from the start. Adrian is an amazing listener and a great companion who customizes her care to exactly what is needed and more! She doesn't back down from an adventure at all! She is very generous with helpful information and makes herself available for my many questions. For all of us, it was love at first sight with Adrian and we are thankful that she is with us.
Adrian is a blessing to my family. The minute I read her bio, I knew she would be a great fit. She is kind, compassionate, positive, and has become a friend to my mom, dad, and Aunt Patty. Whenever my parents need assistance, Adrian is there and ready to help. We are thrilled to have her! My parents never have to worry. Having Adrian in their lives gives them and myself a great sense of confidence and comfort. Can't ask for much more than that!
I personally know Adrian is passionate about what she does. She has a true gift in the loving care & interaction with her clients. In the event that I need elder care for a loved one I will be sure to call You Are Not Alone Elder Care.
Adrian and her team are amazing! I highly recommend her. She was invaluable in assisting us with care for my father while he was ill. If I could give her a million stars on this review I would!
Adrian is a very special person and the quality of care she provides her clients is excellent. I highly recommend her, her team and the service she provides.
I recommend Adrian. She is compassionate and caring. She is patient and loving. The exact type of person that our elders need to ensure a pleasant experience.
Adrian has been a blessing to my family. Today it is not easy to trust others to care for loved ones. However Adrian is a rare jewel. She is consistently dependable, trustworthy and on time. She is very gentle and patient. Her words and actions are always aligned. When she advises she cares for her clients like they are her own family, it is evident in her work. She also ensures her clients enjoy their life no matter what stage they are in. She keeps them active and engaged. Thank you Adrian for your excellent service.